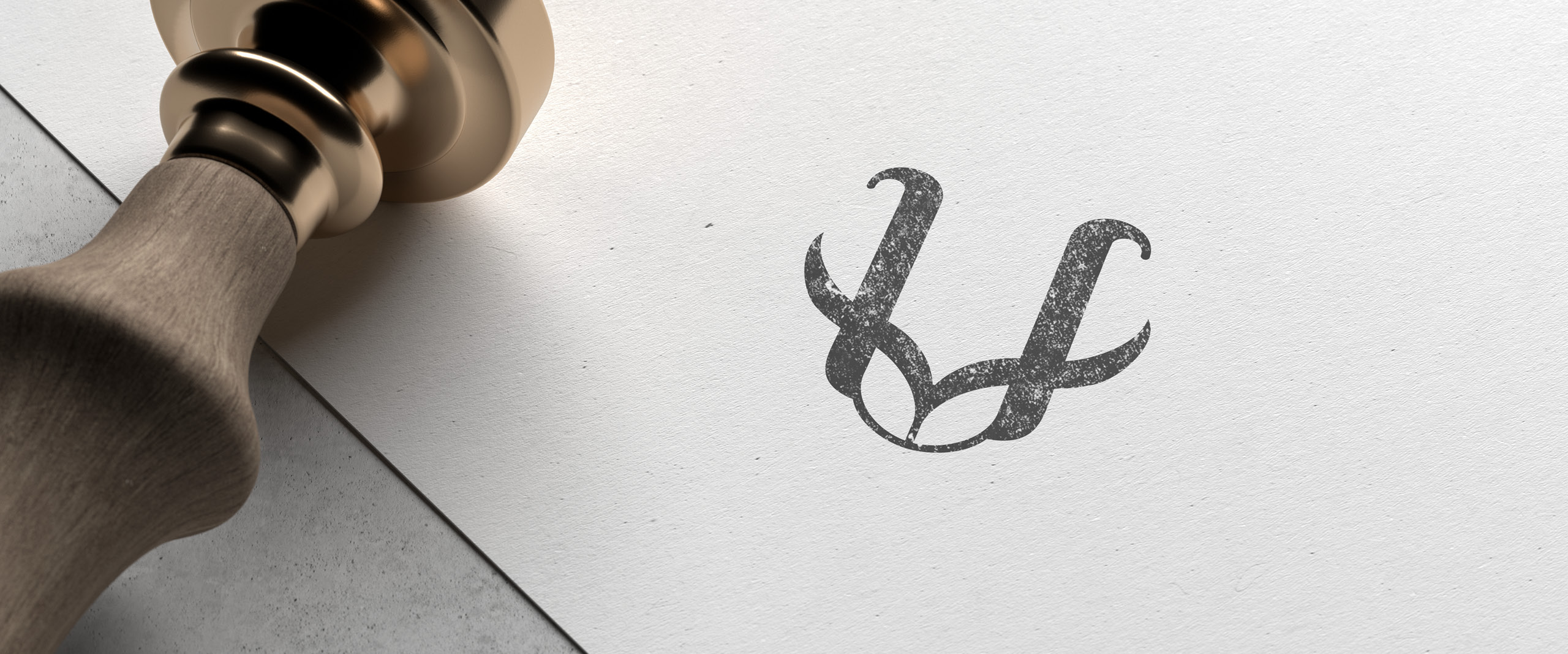 Vinrage is an online shop for biodynamic wine. It represents a word structure from vin (French for wine) and rage (French or English for anger). The so-called "wine madness" symbolizes rebellion in the vineyard. It thus represents a counter-movement to industrially produced wine, in which the ecological footprint is disregarded and only the mainstream is served. A color concept was created for Vinrage, which serves to classify the different types of wine.
Corporate Design
Social Media
Print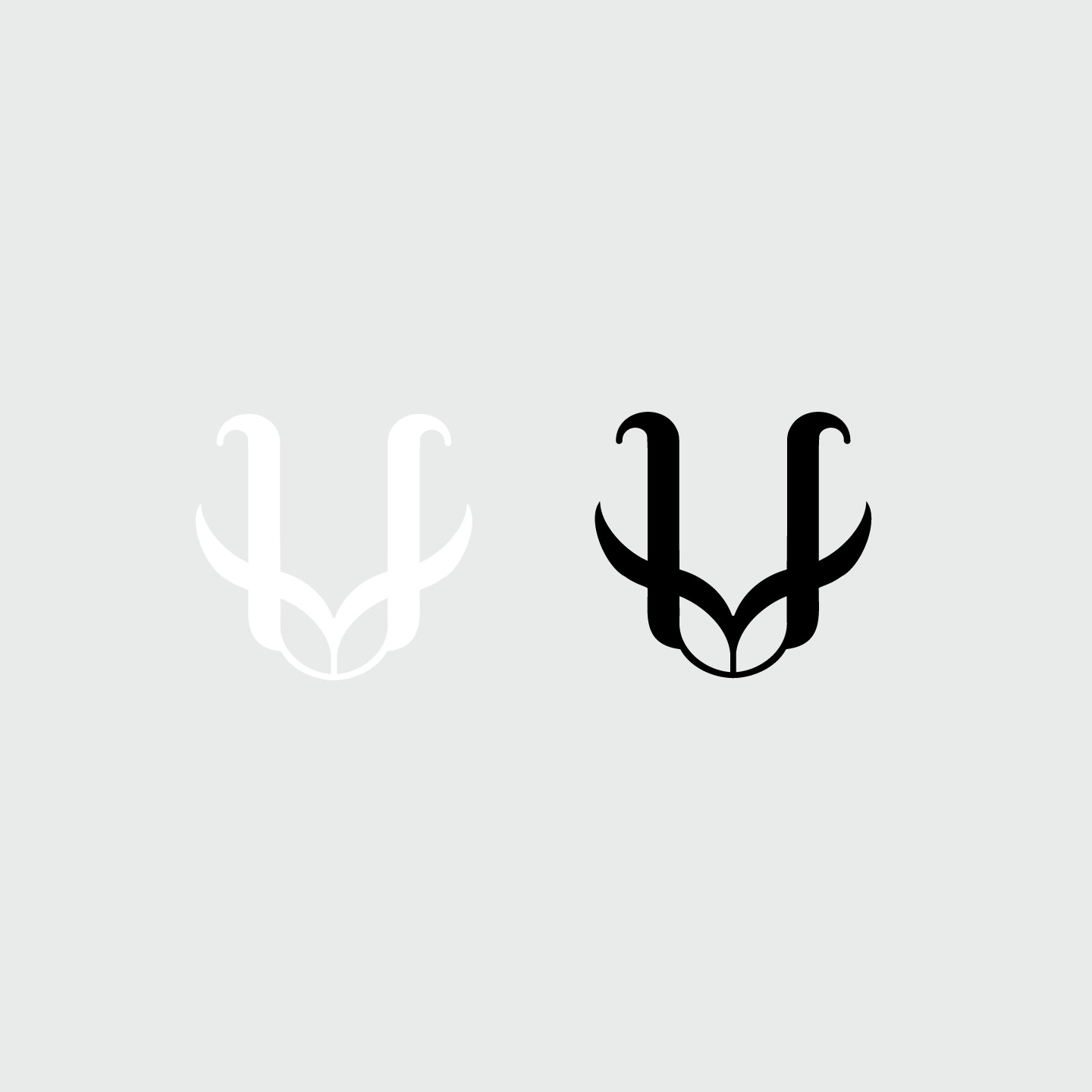 When developing the logo, a high-quality and elegant appearance was particularly important, since the wines are also in a higher price segment. A word mark with a high-quality appearance and an unique-looking emblem were developed, both of which can also be used on their own and have a high recognition value.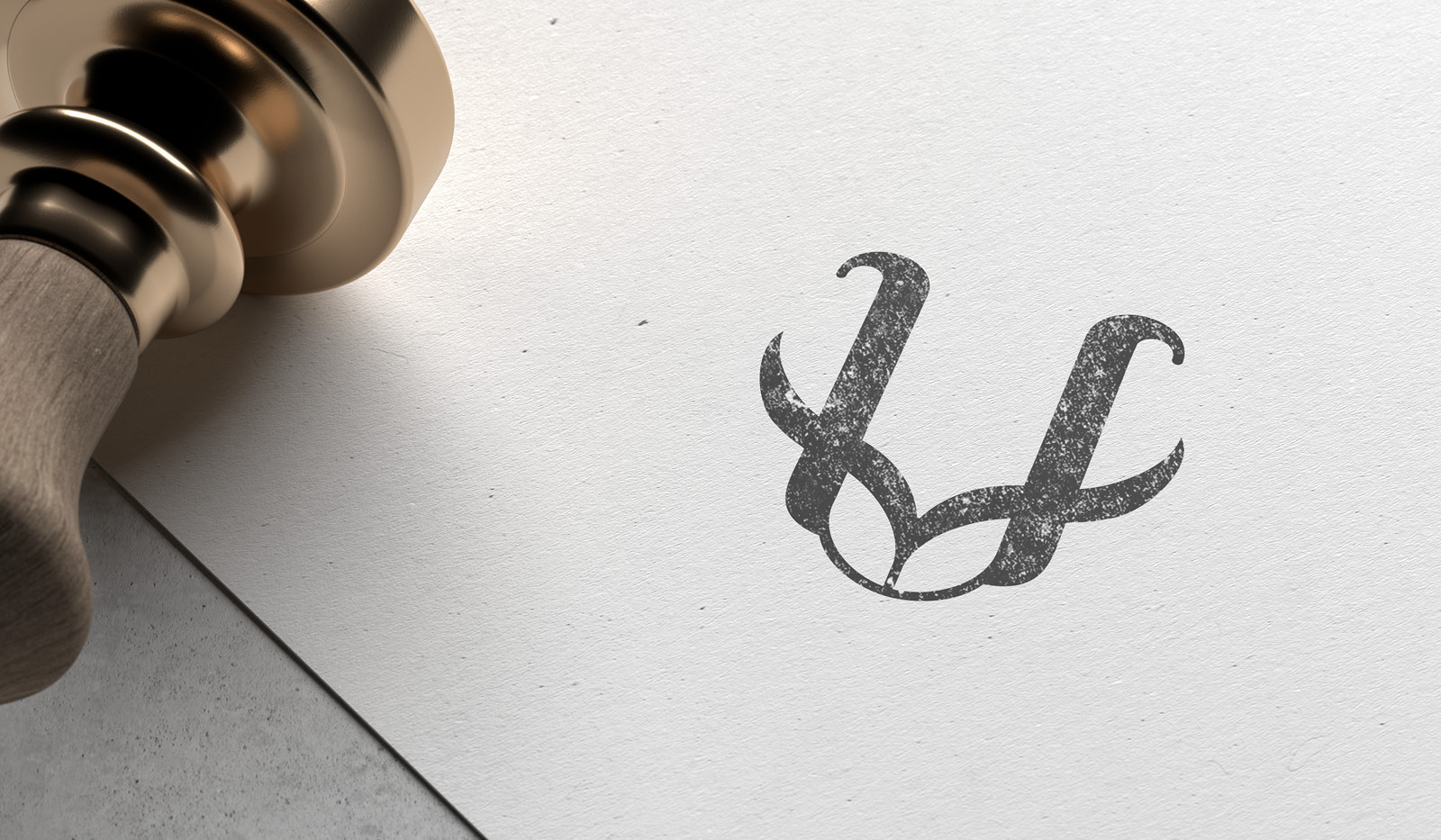 Final emblem in stamp form.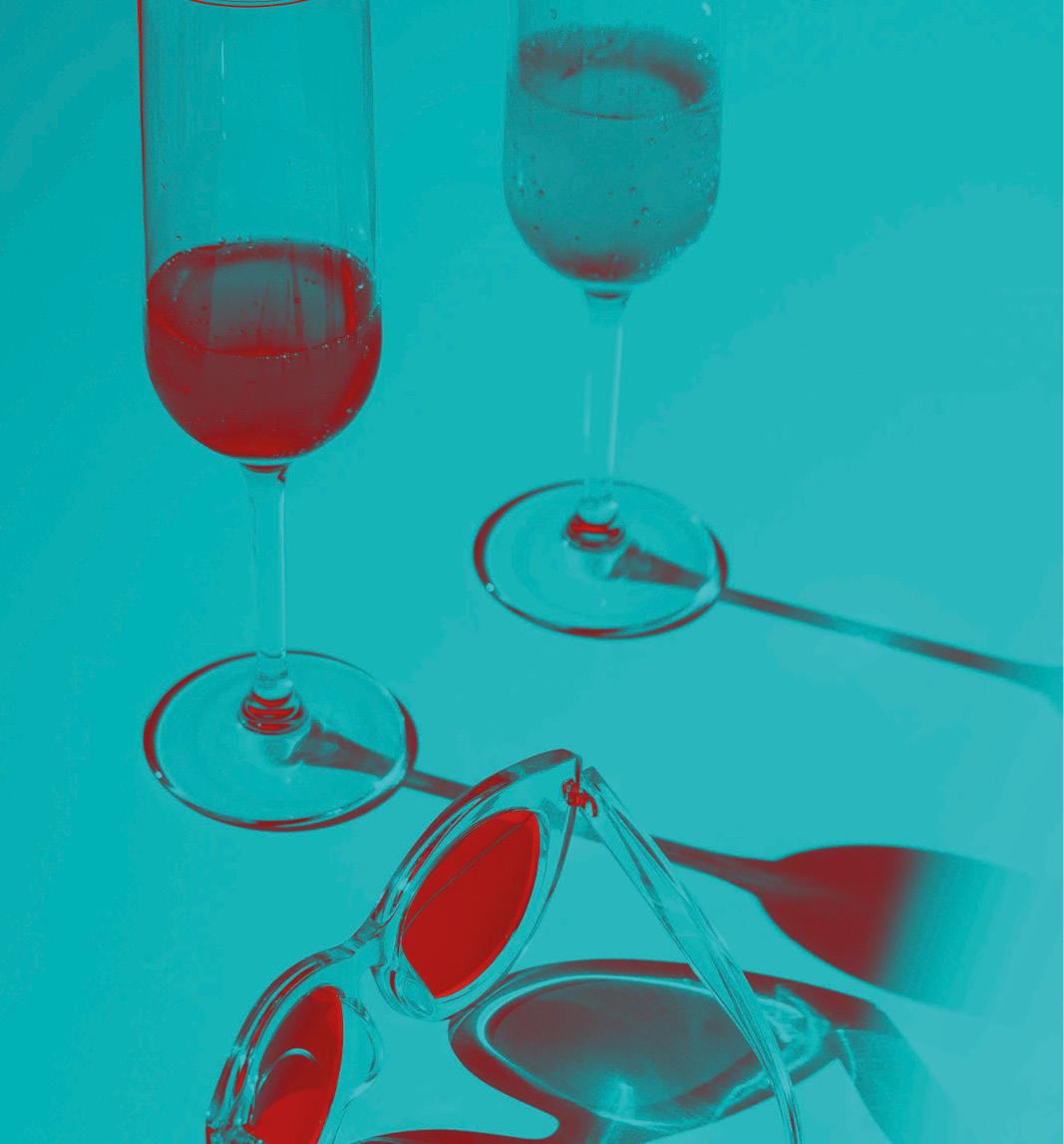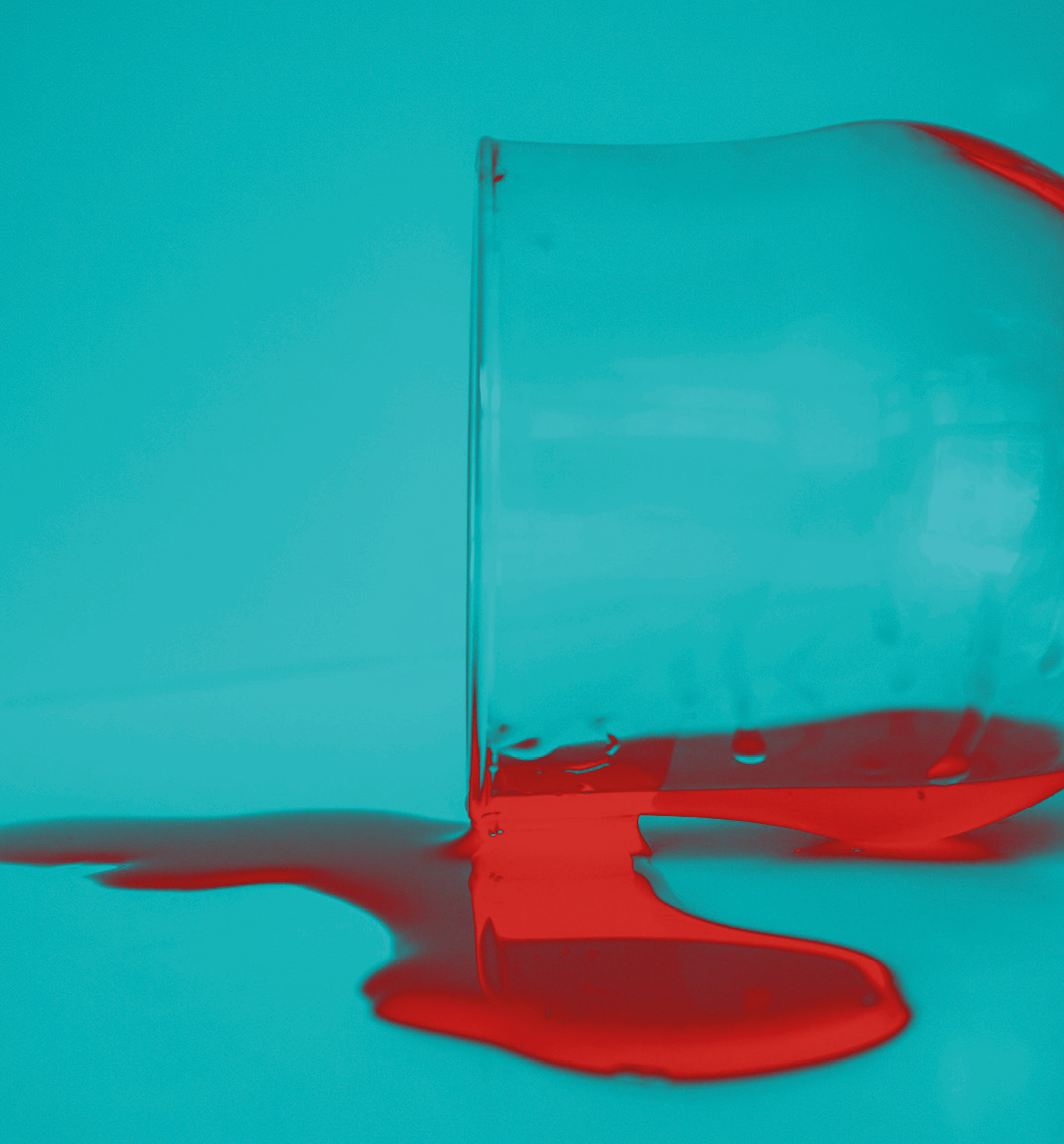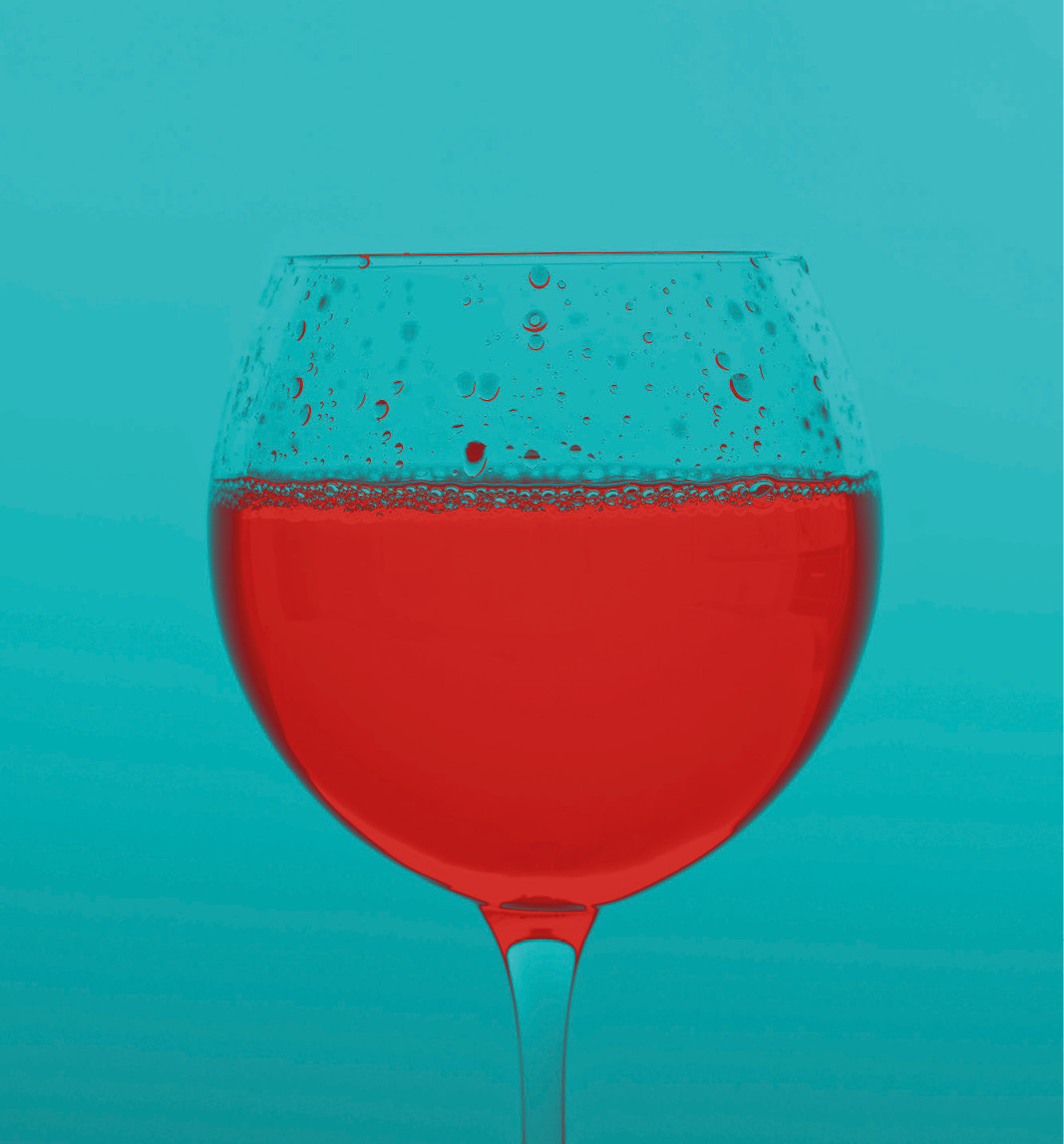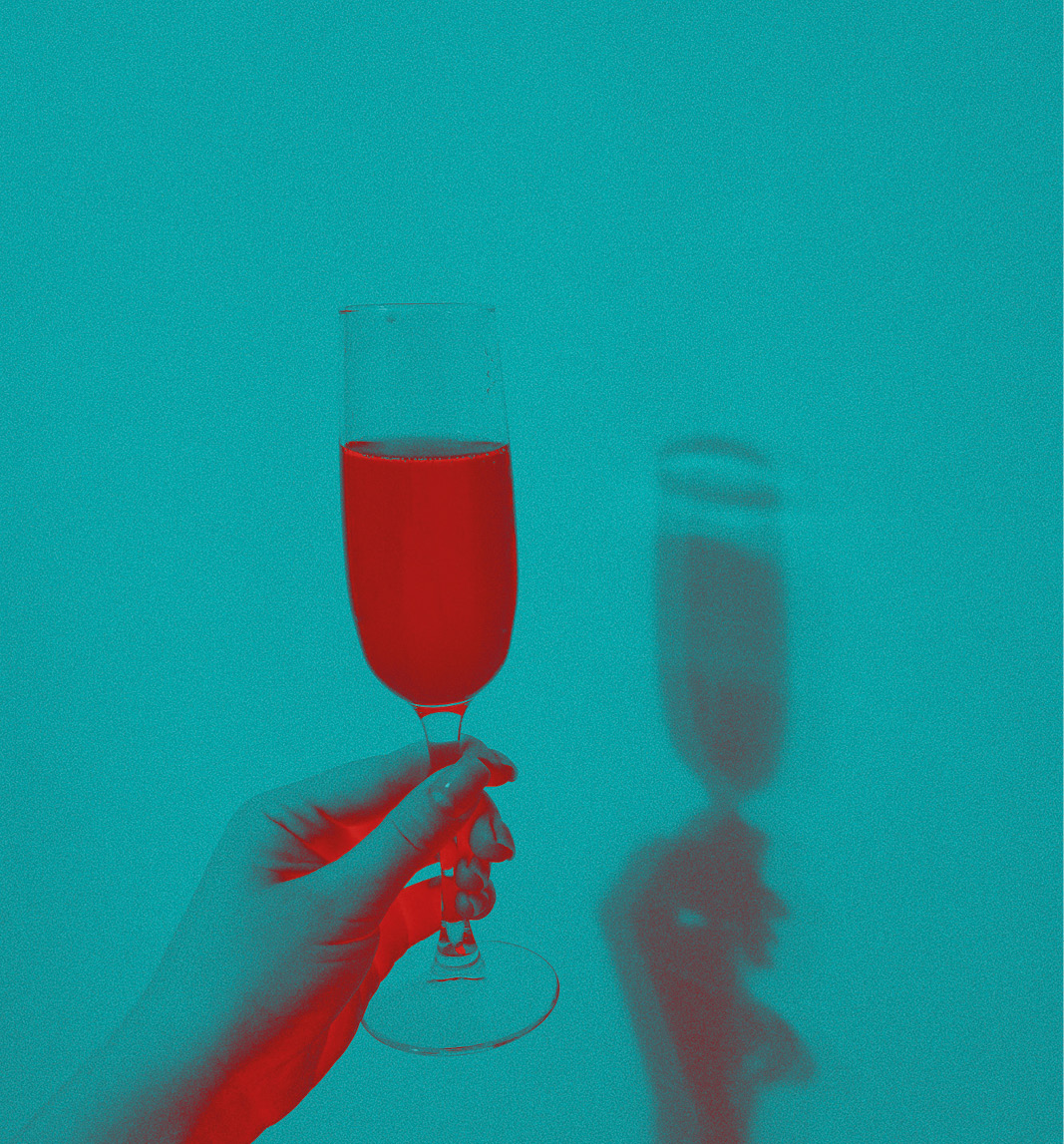 The imagery of Vinrage is primarily intended to emphasize the adjectives »loud and colourful«. For this reason, color overlays are used, which generate a strong recognition value.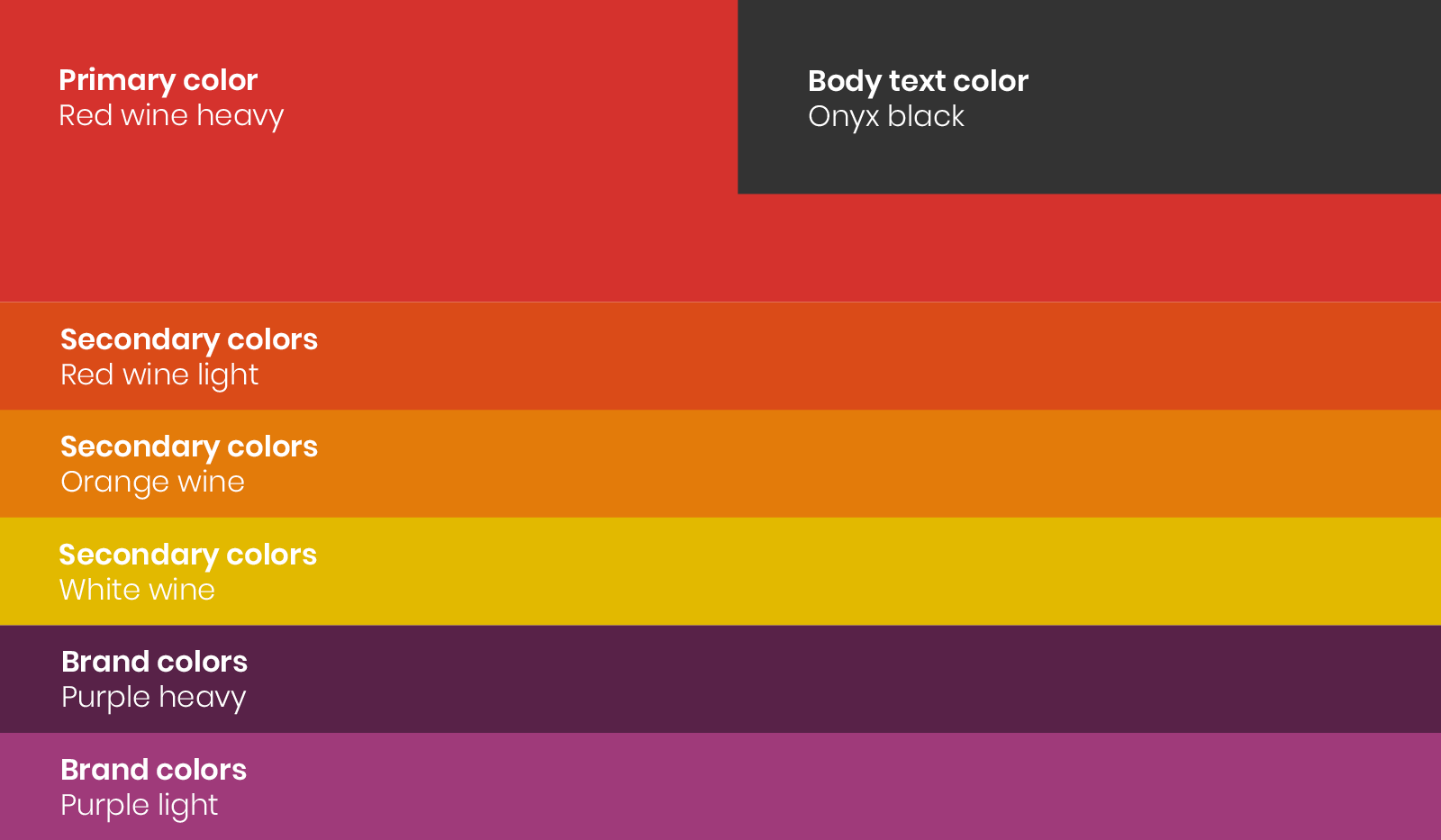 A color concept was developed for Vinrage, which serves to classify the different types of wine. The user already gets the necessary information about the wine type via the color world: red wine is visualized with a modern red tone, white wine with a modern yellow tone, etc.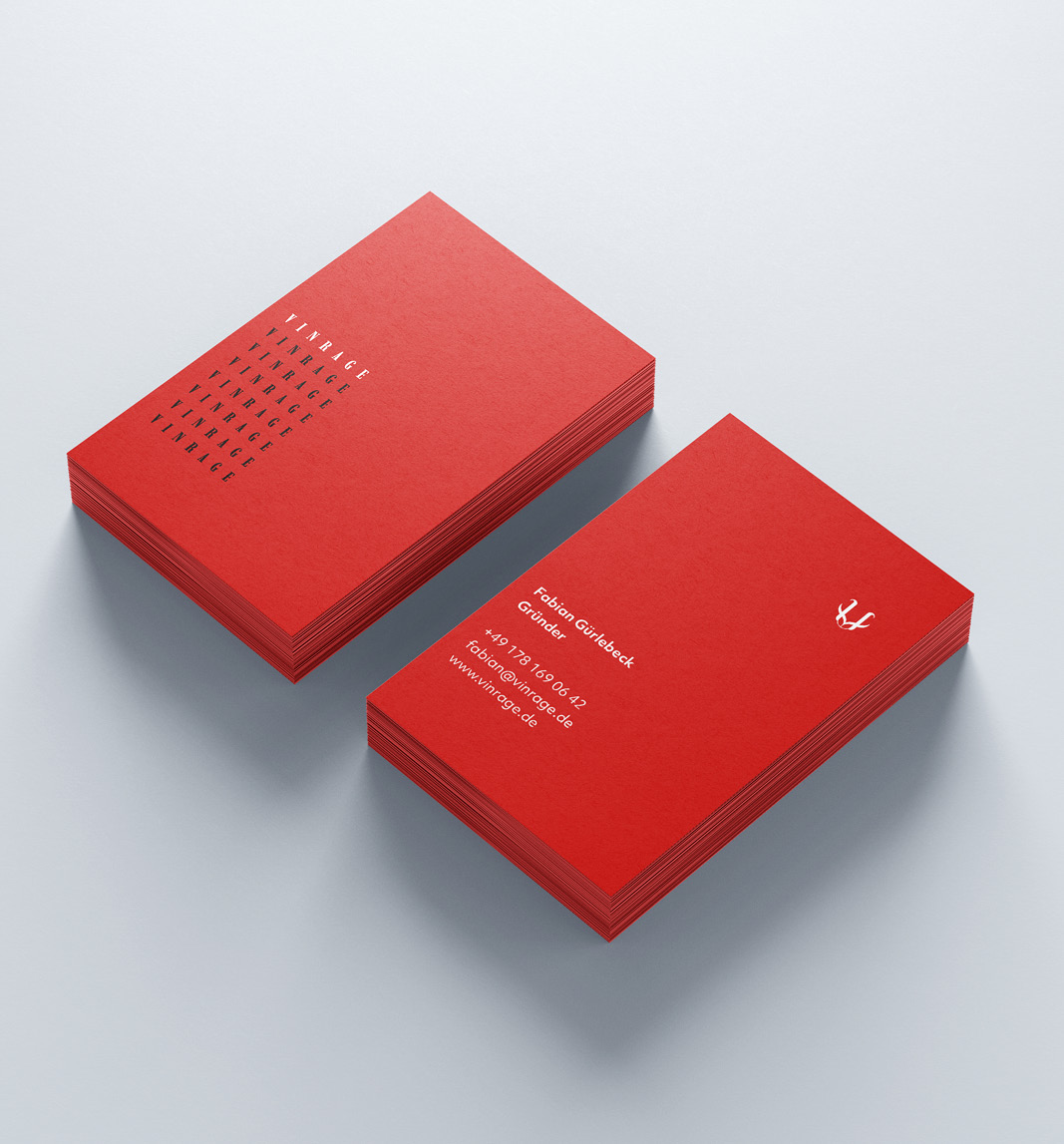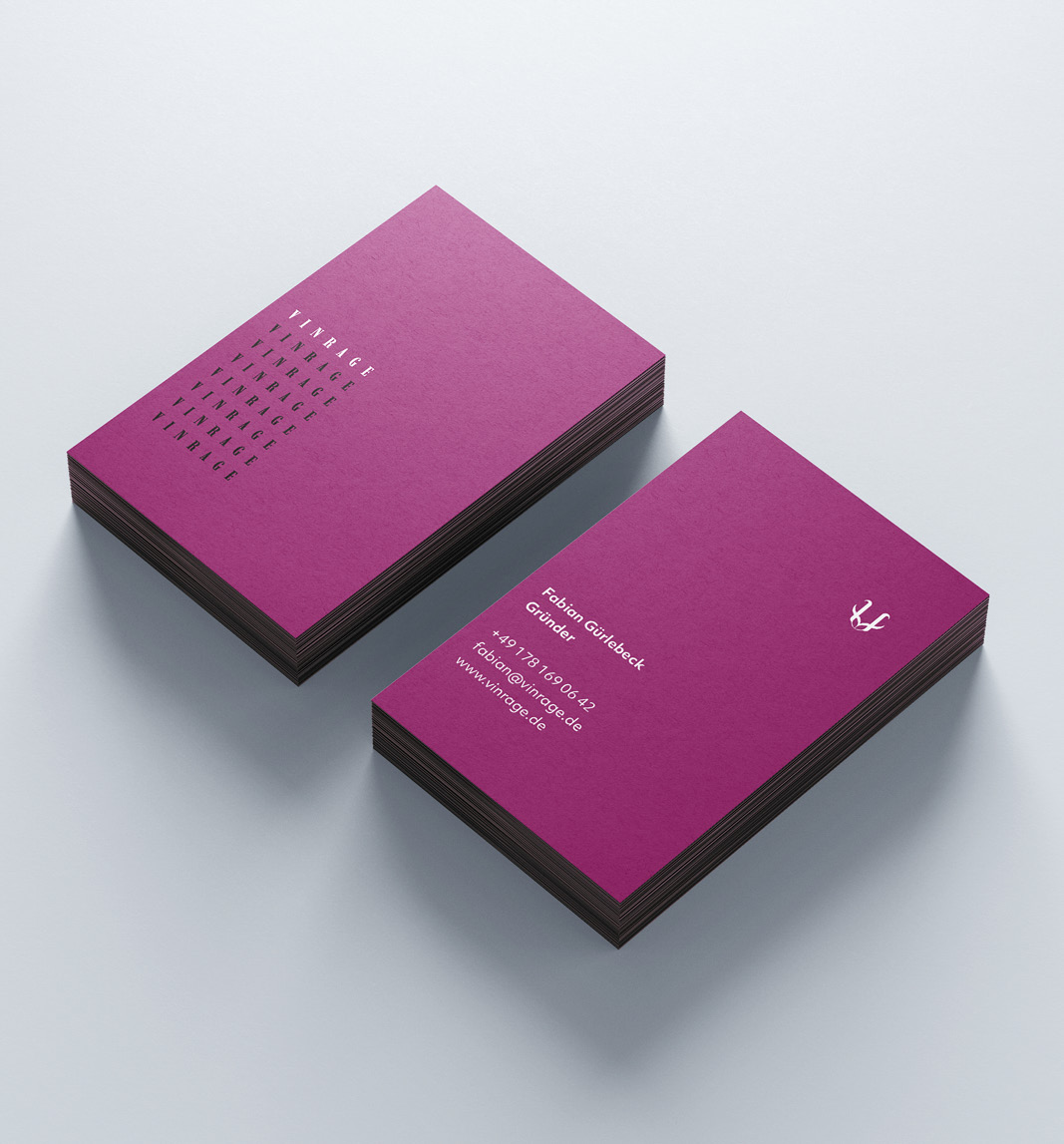 Business cards in different colors.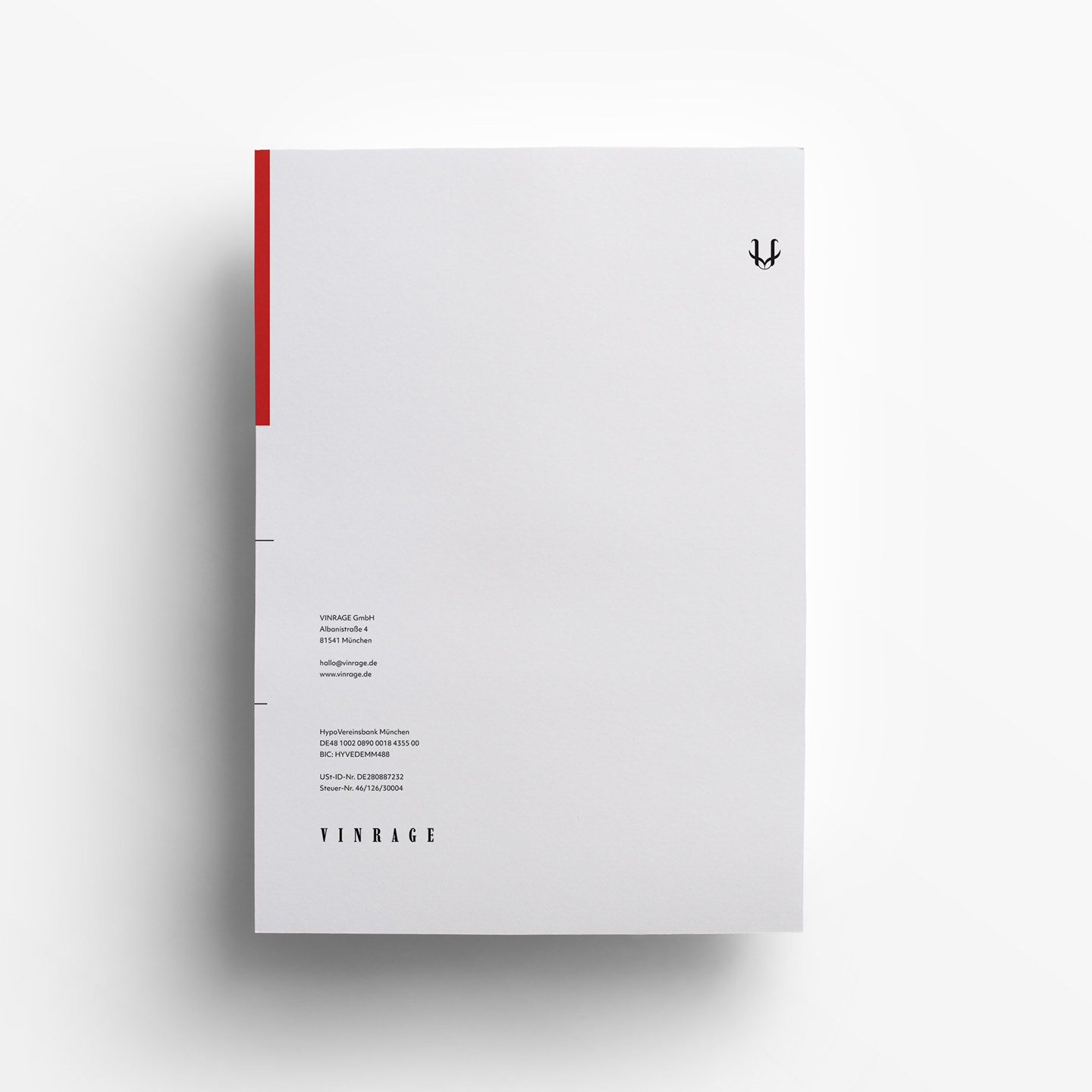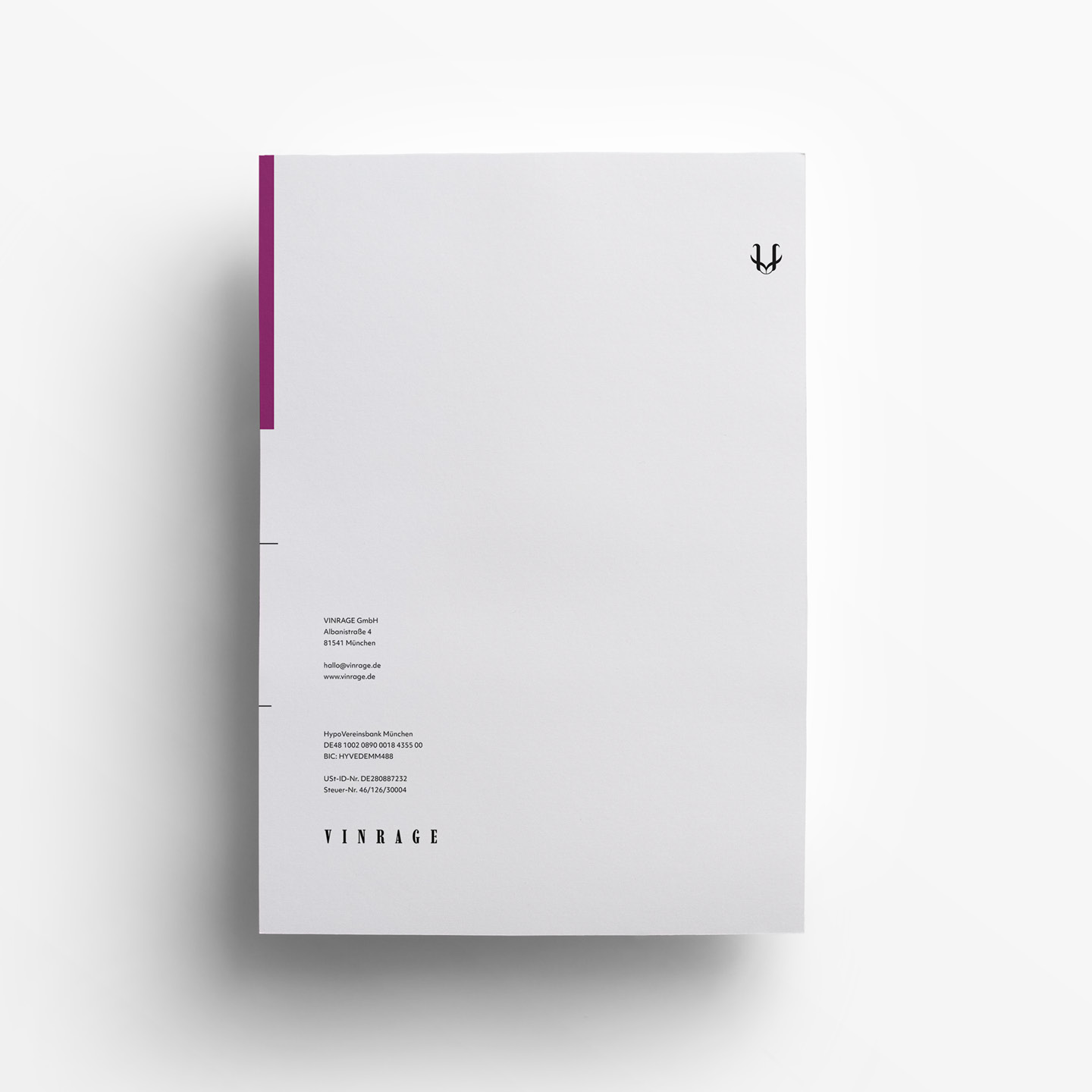 Stationery in different colors.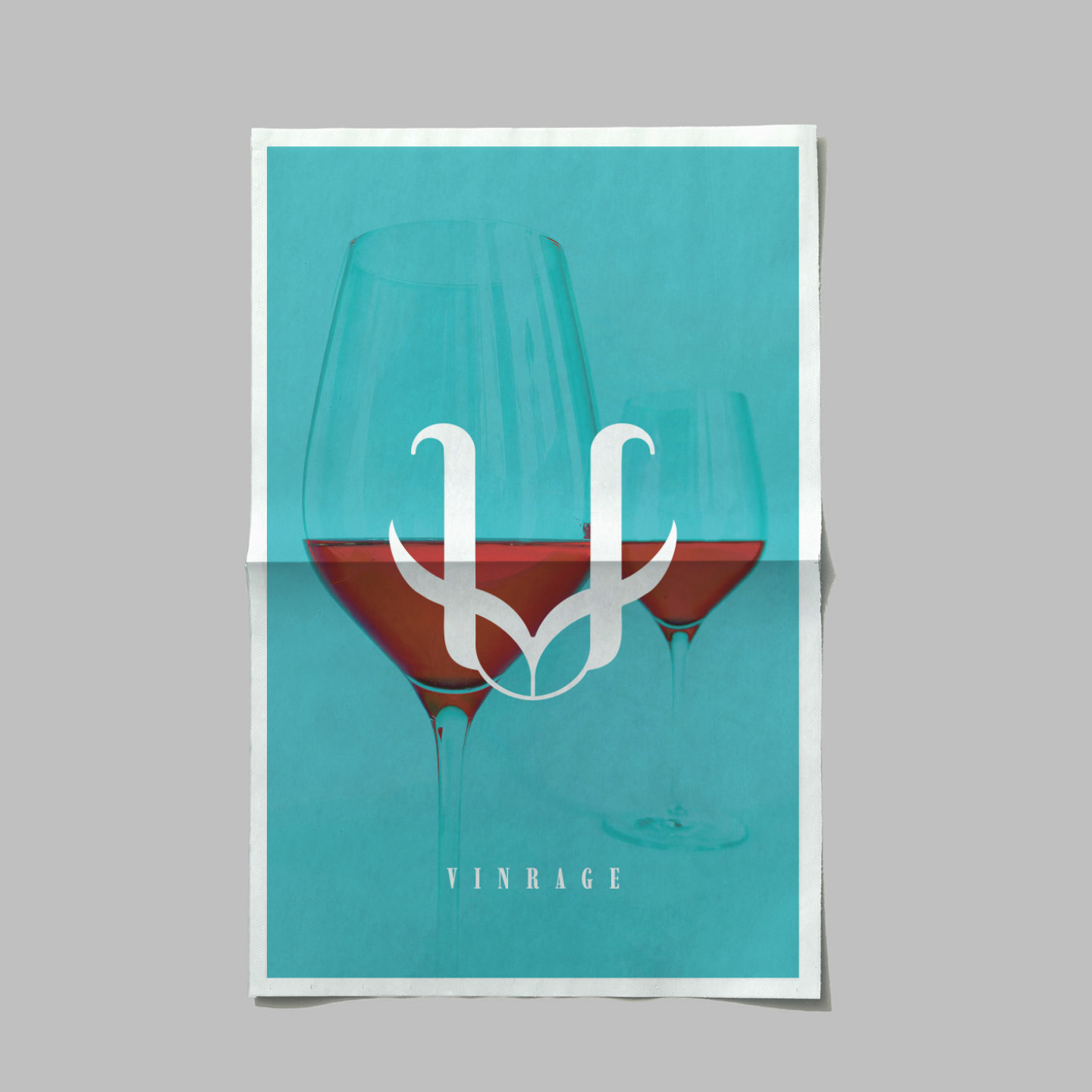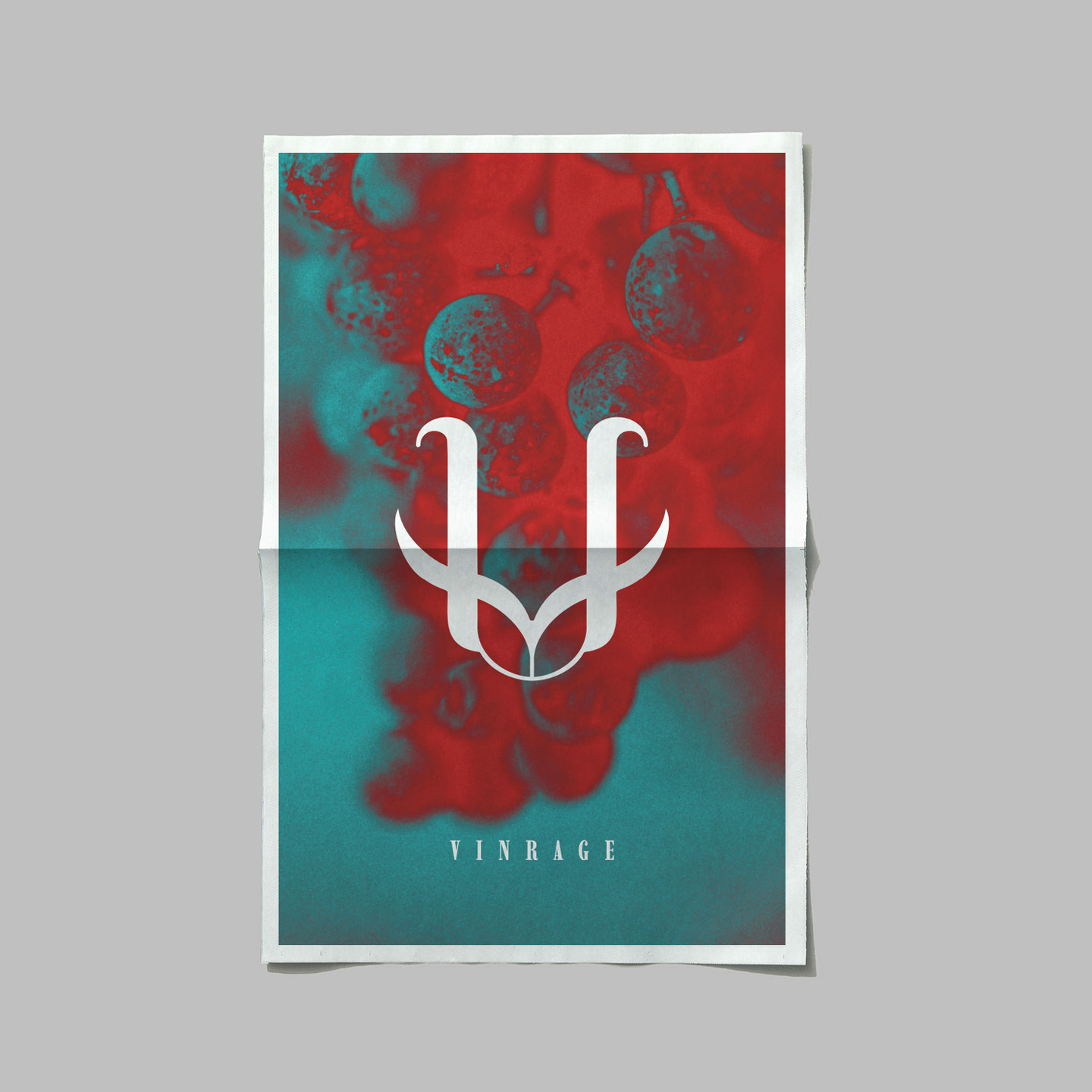 Poster series with the emblem in focus.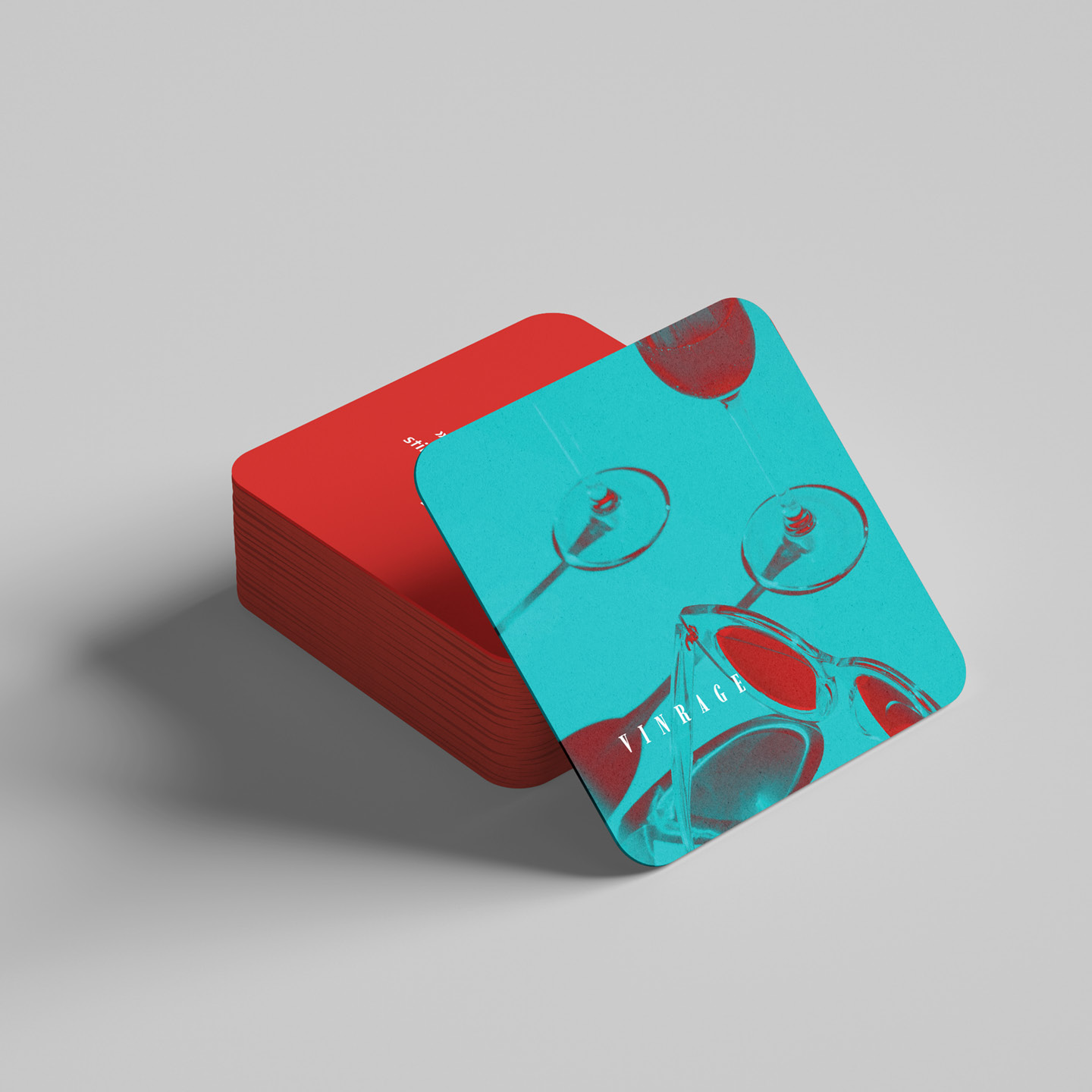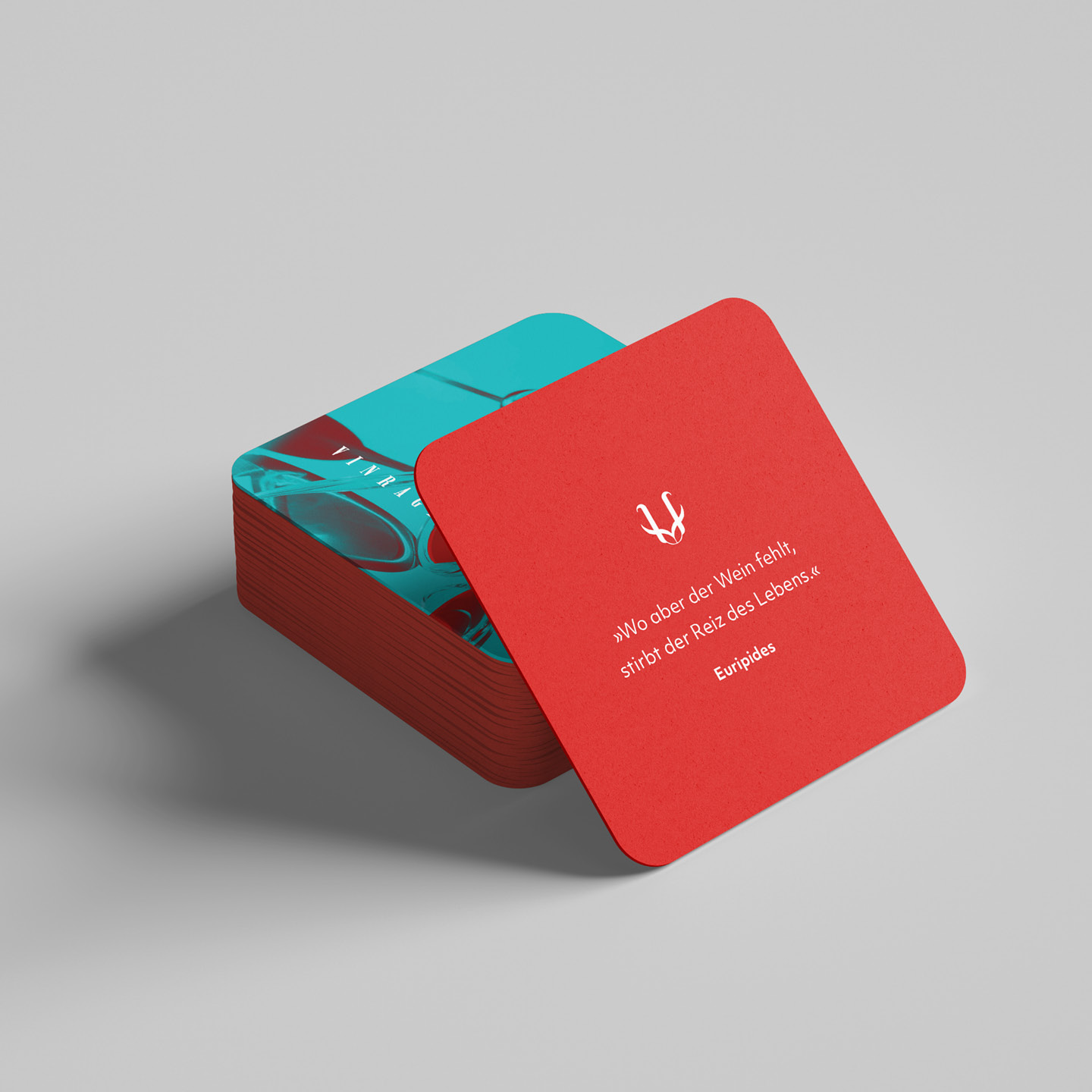 Coaster with emotional wine quote.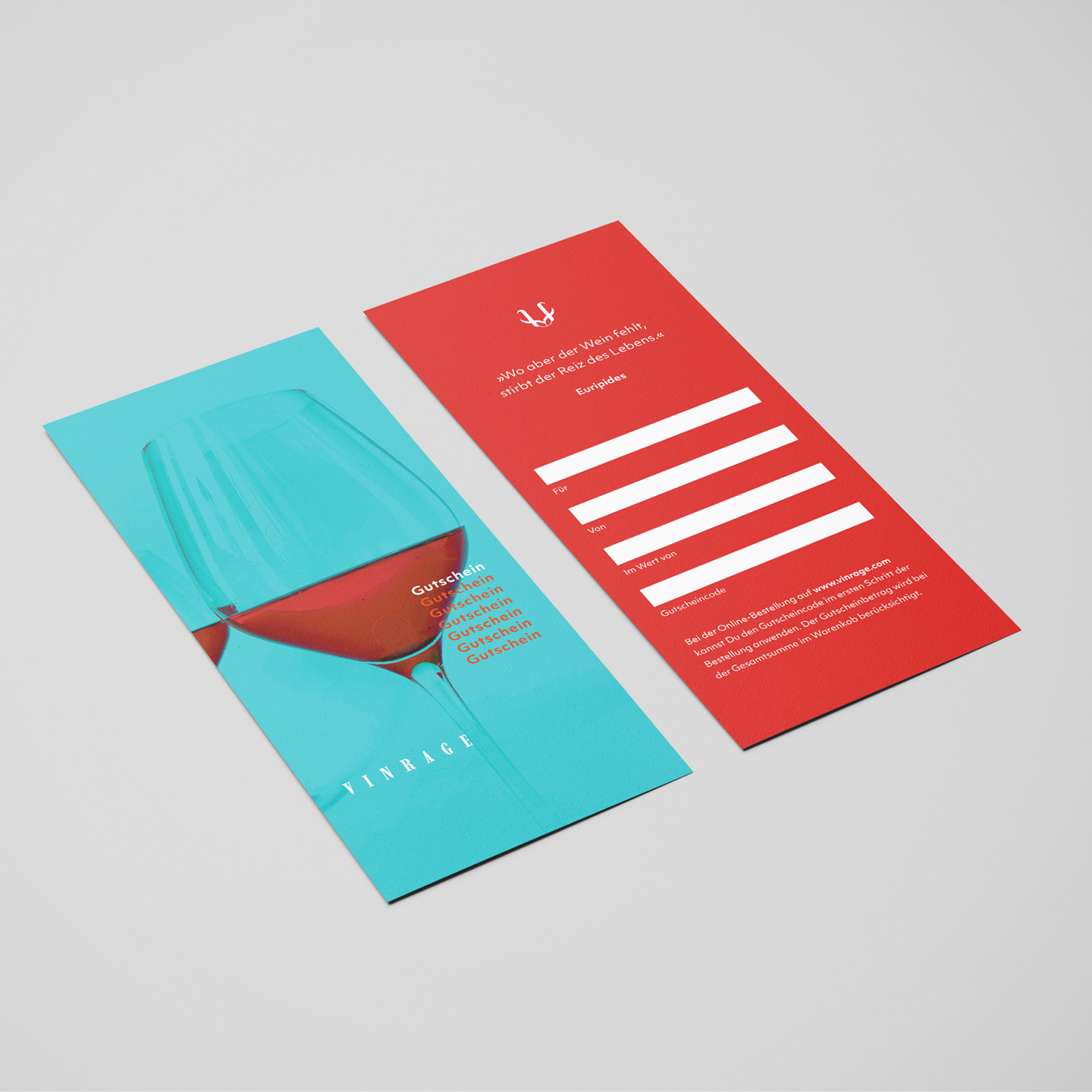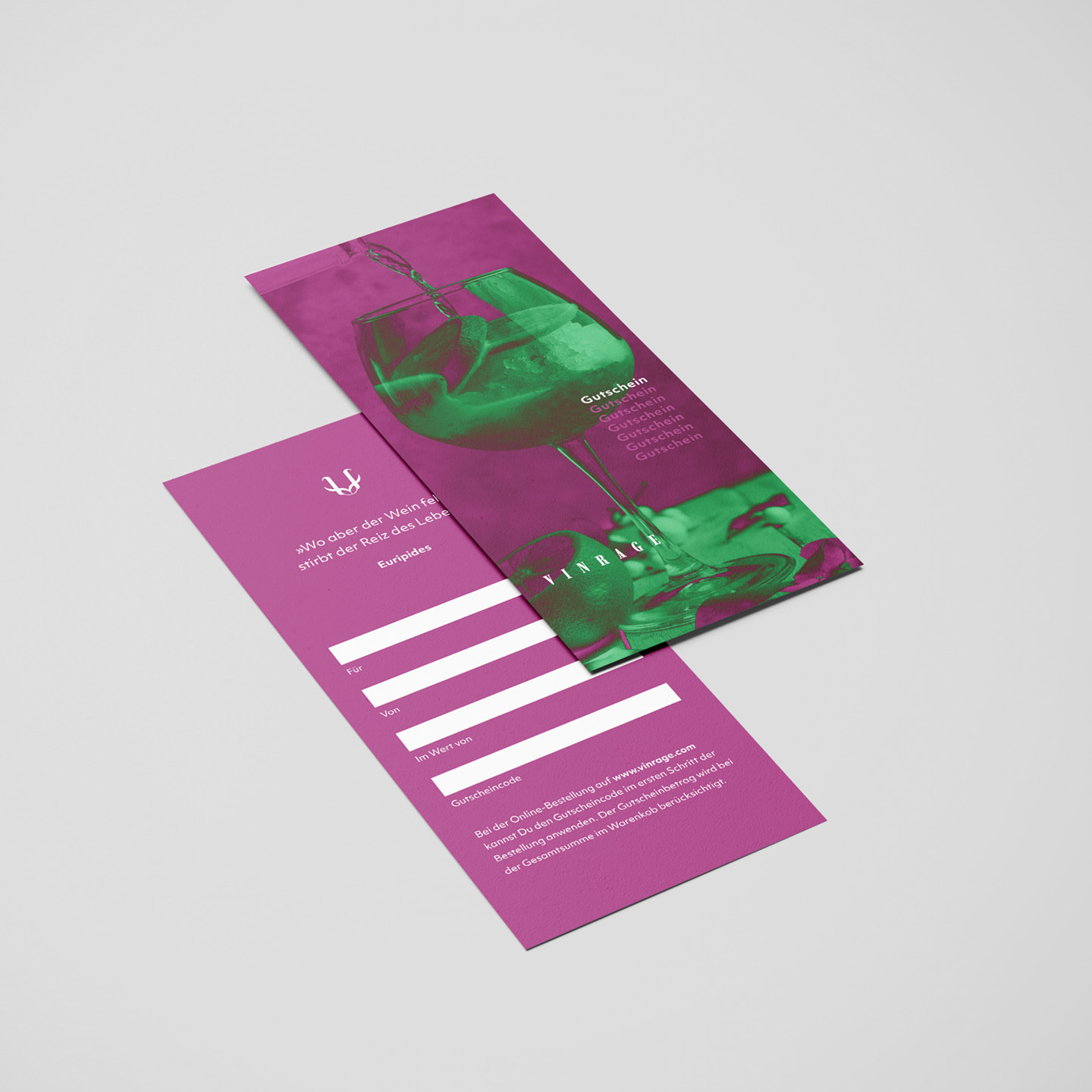 Print-Vouchers for a shop order.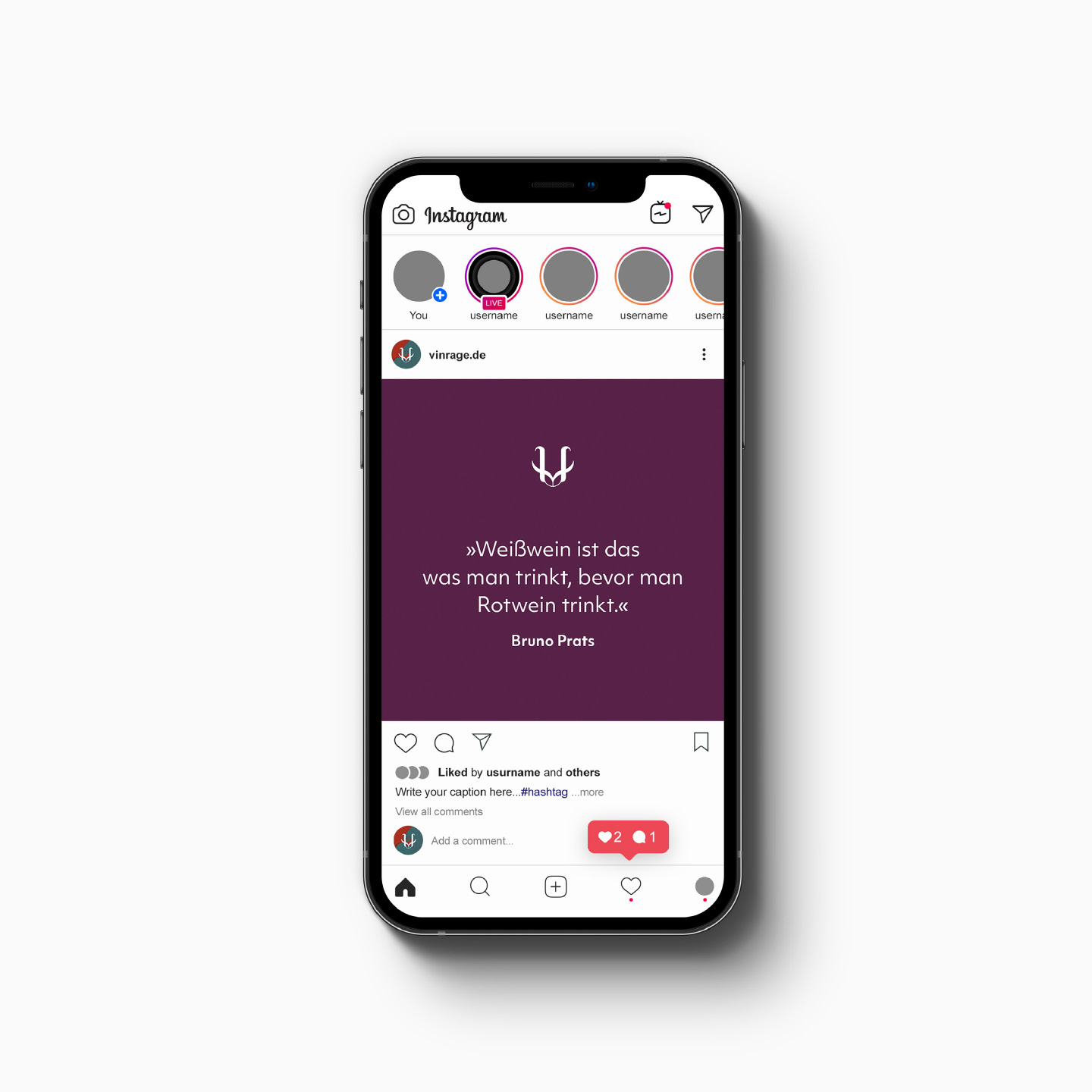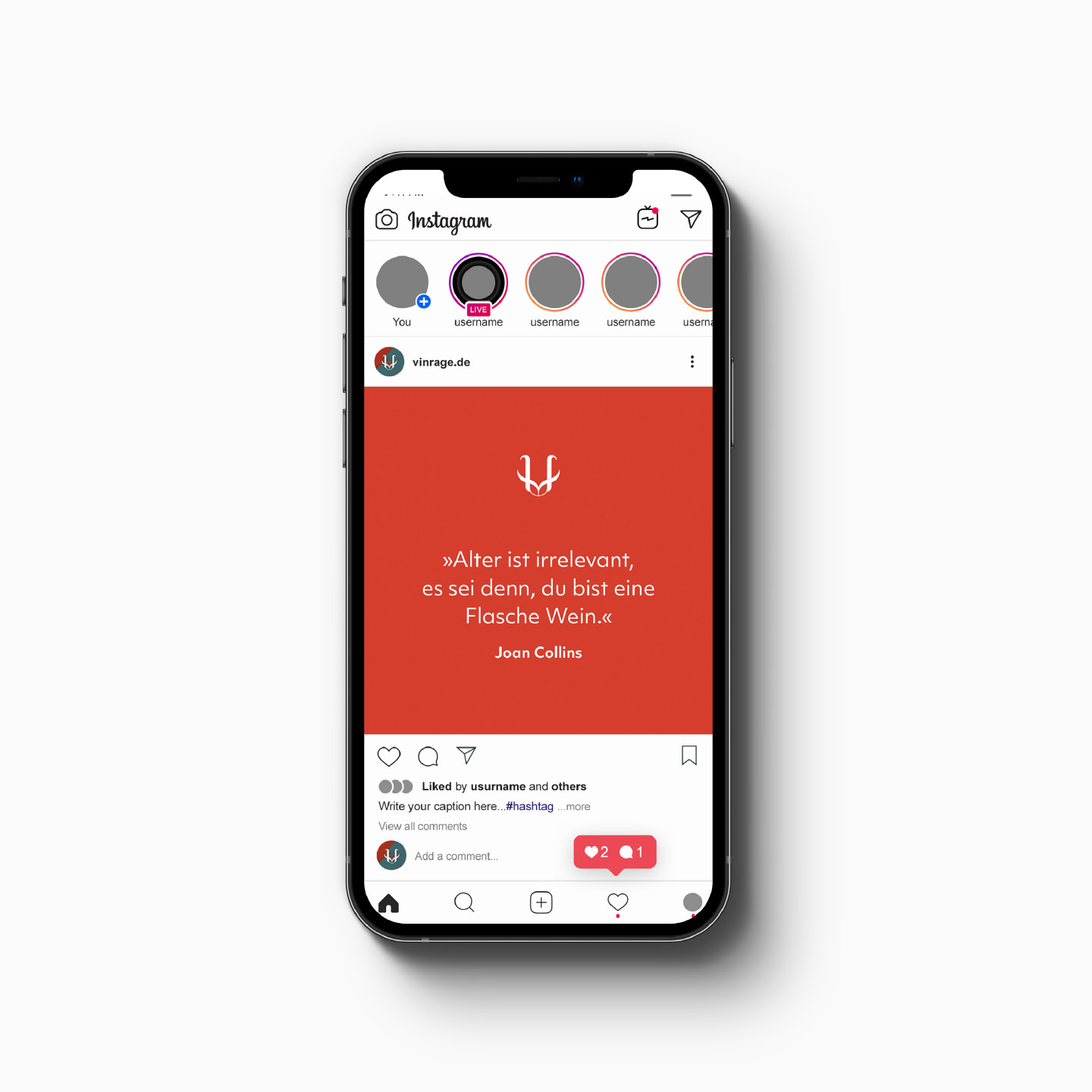 Instagram posts with wine quotes.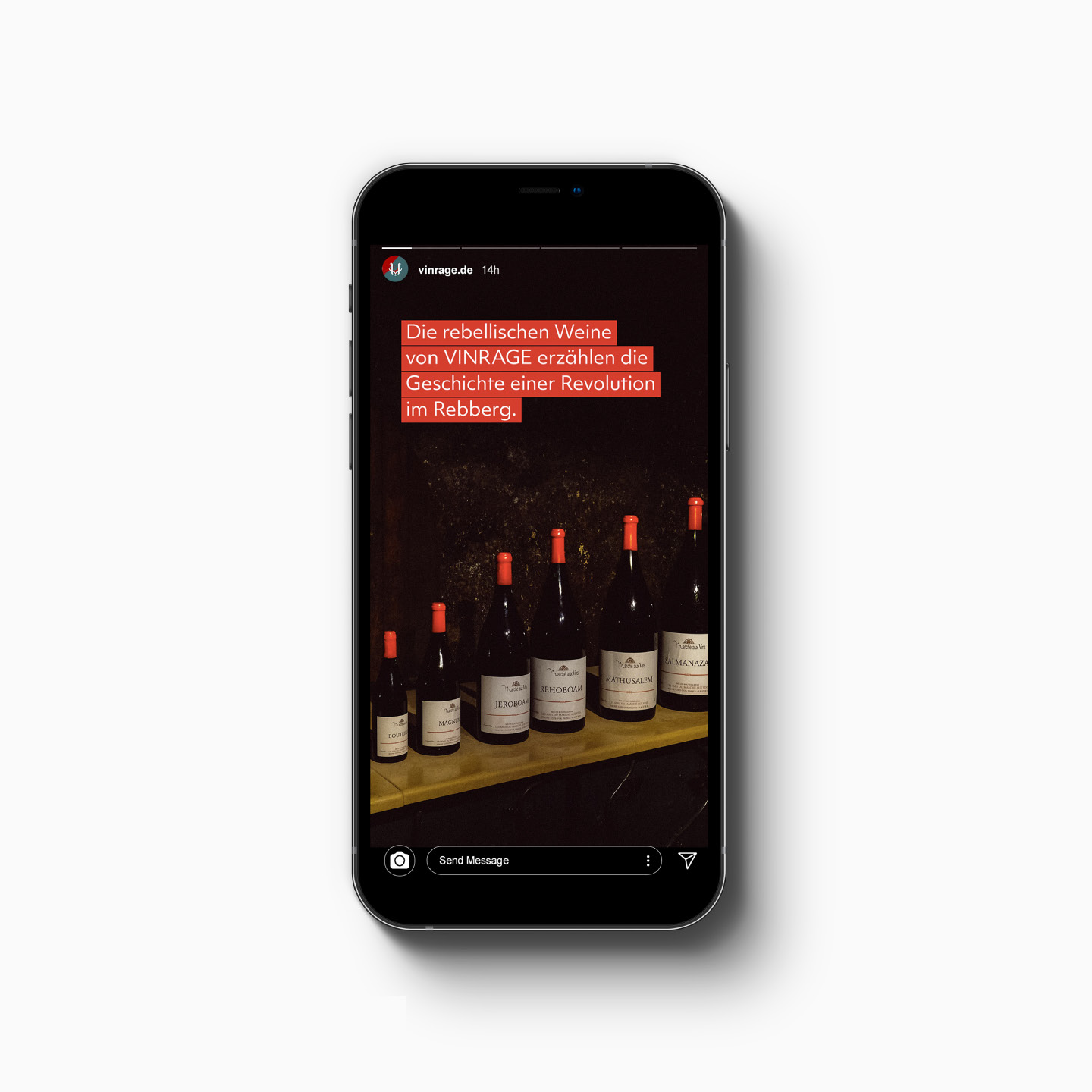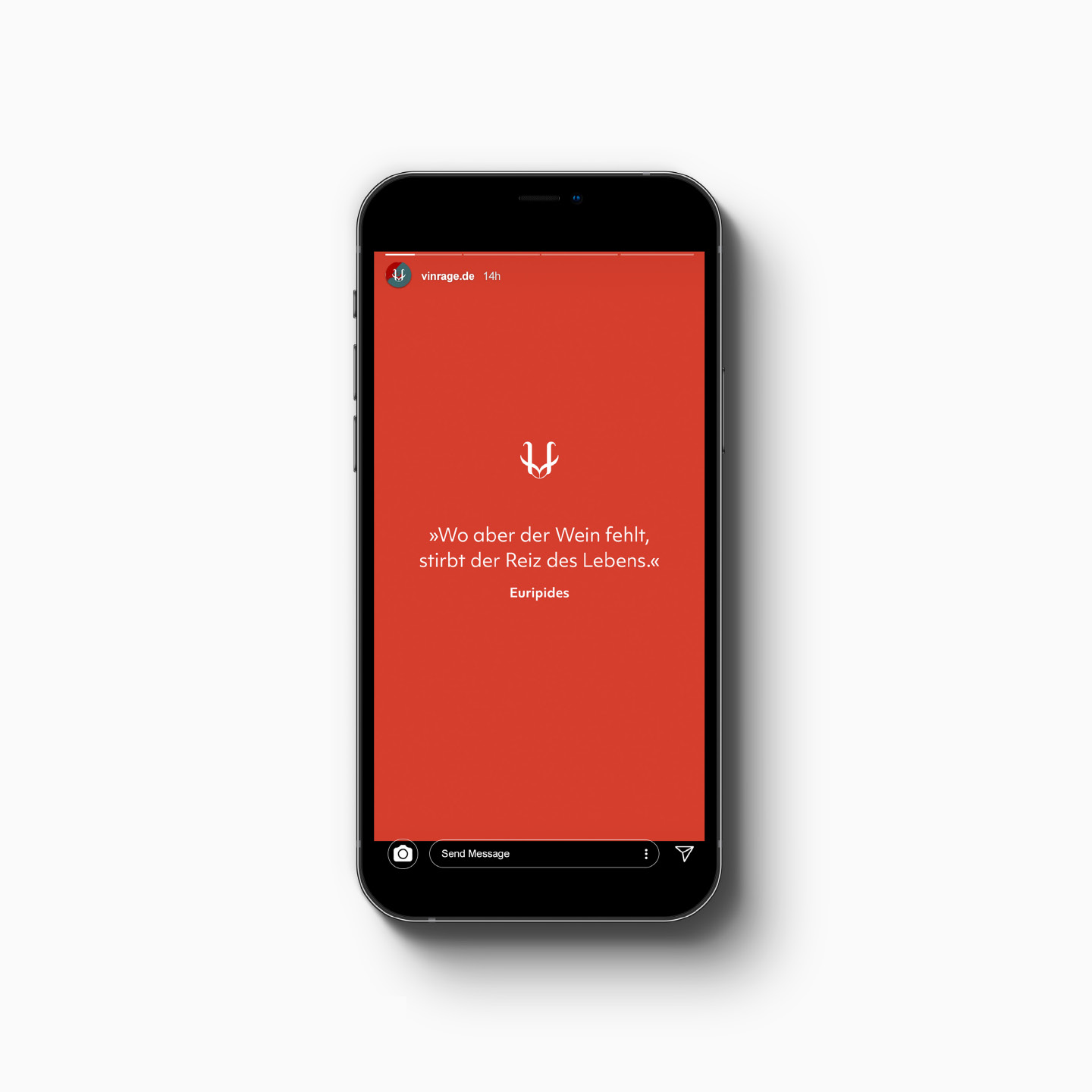 Instagram story templates.