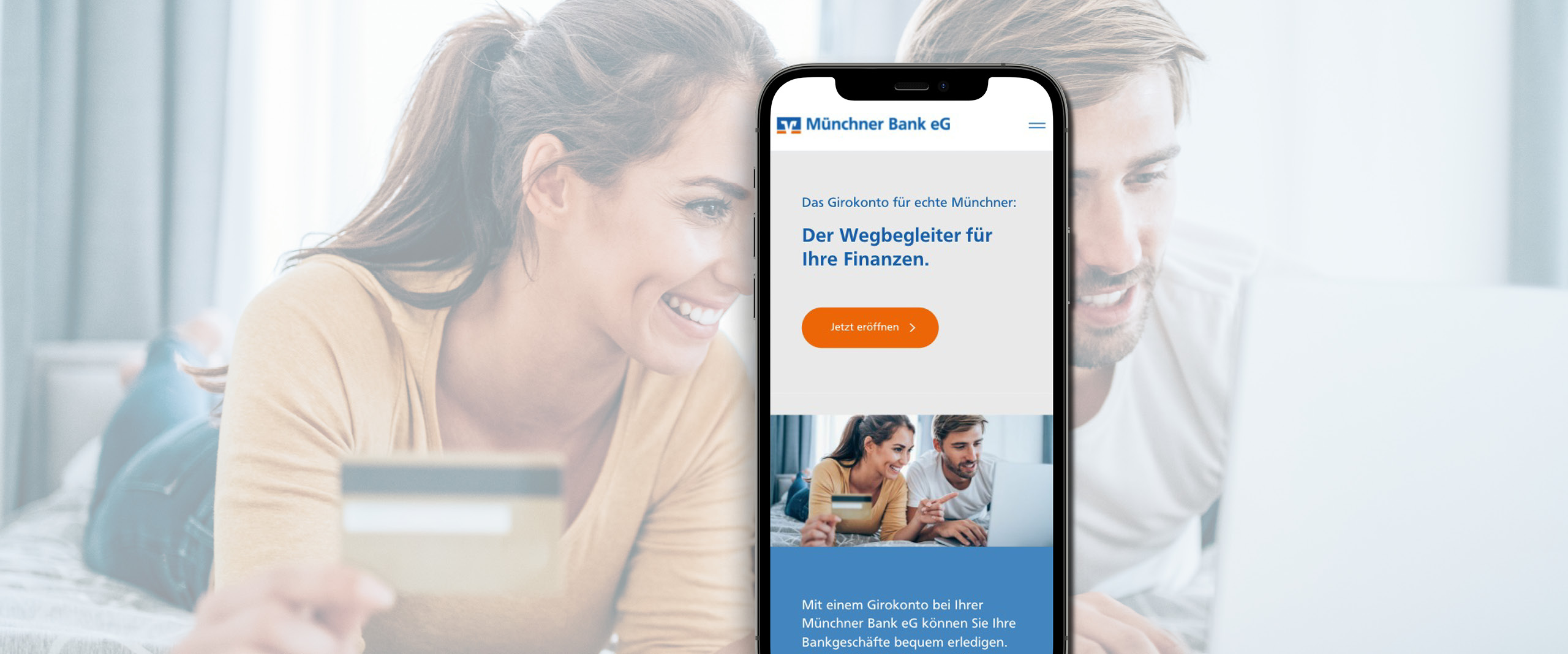 Münchner Bank eG is a cooperative bank based in Munich and the oldest cooperative bank in Bavaria. To ensure a contemporary digital presentation, a new website was created, a newsletter launched and a blog set up to position itself as a financial expert and to grow generically.
Webdesign
E-Mail Marketing
Content Marketing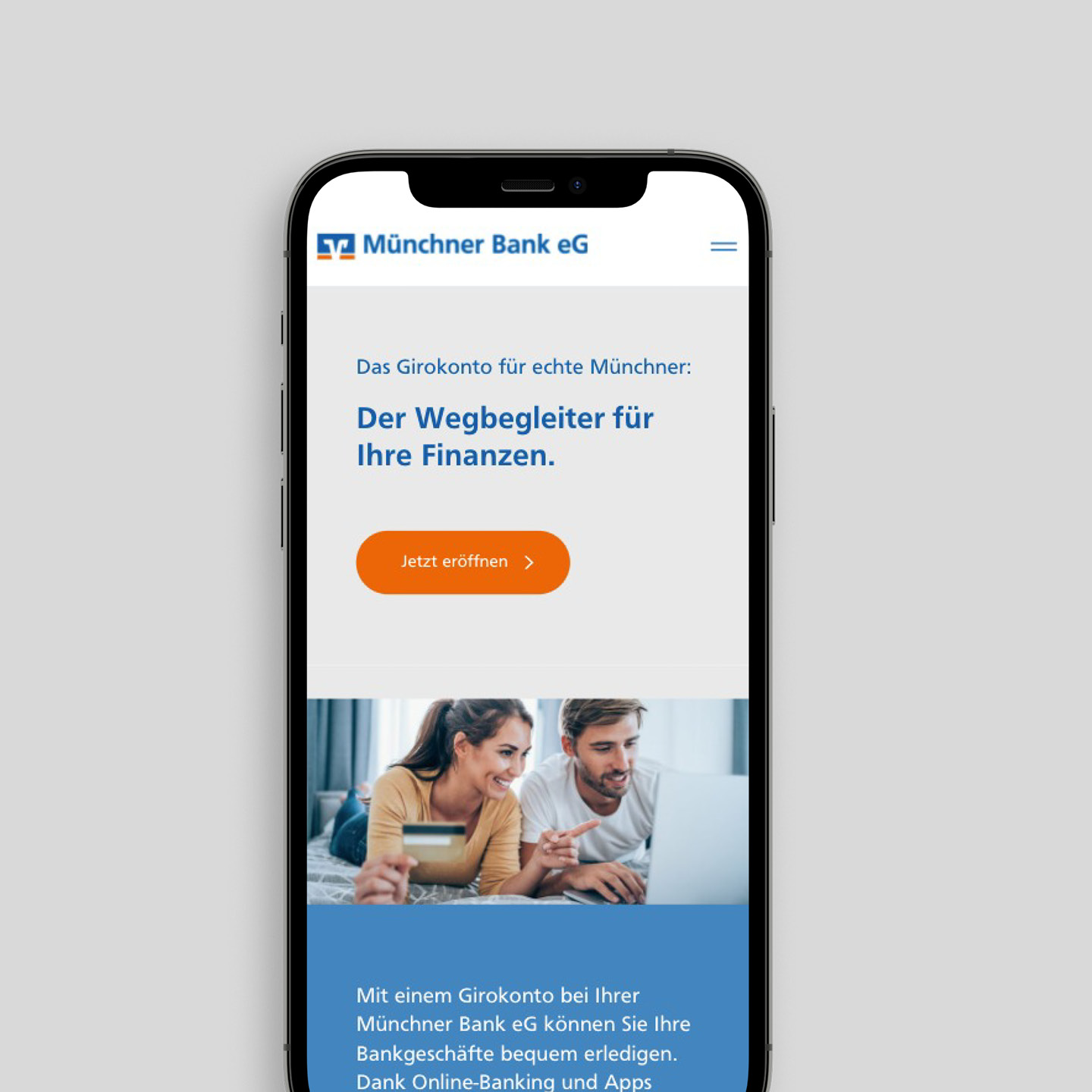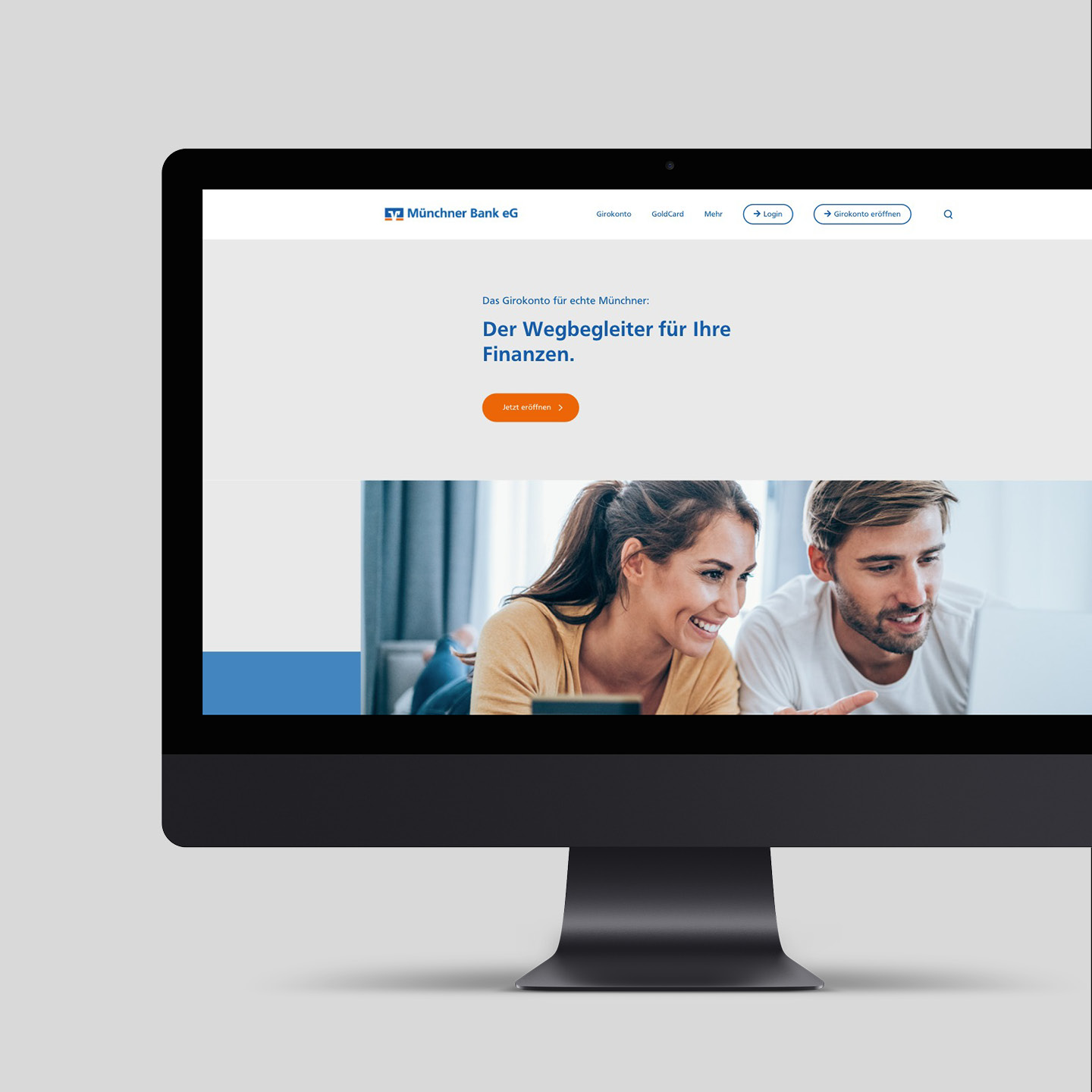 Creation of a completely new website for the Münchner Bank.

Complete start page: All information about the current account of the bank.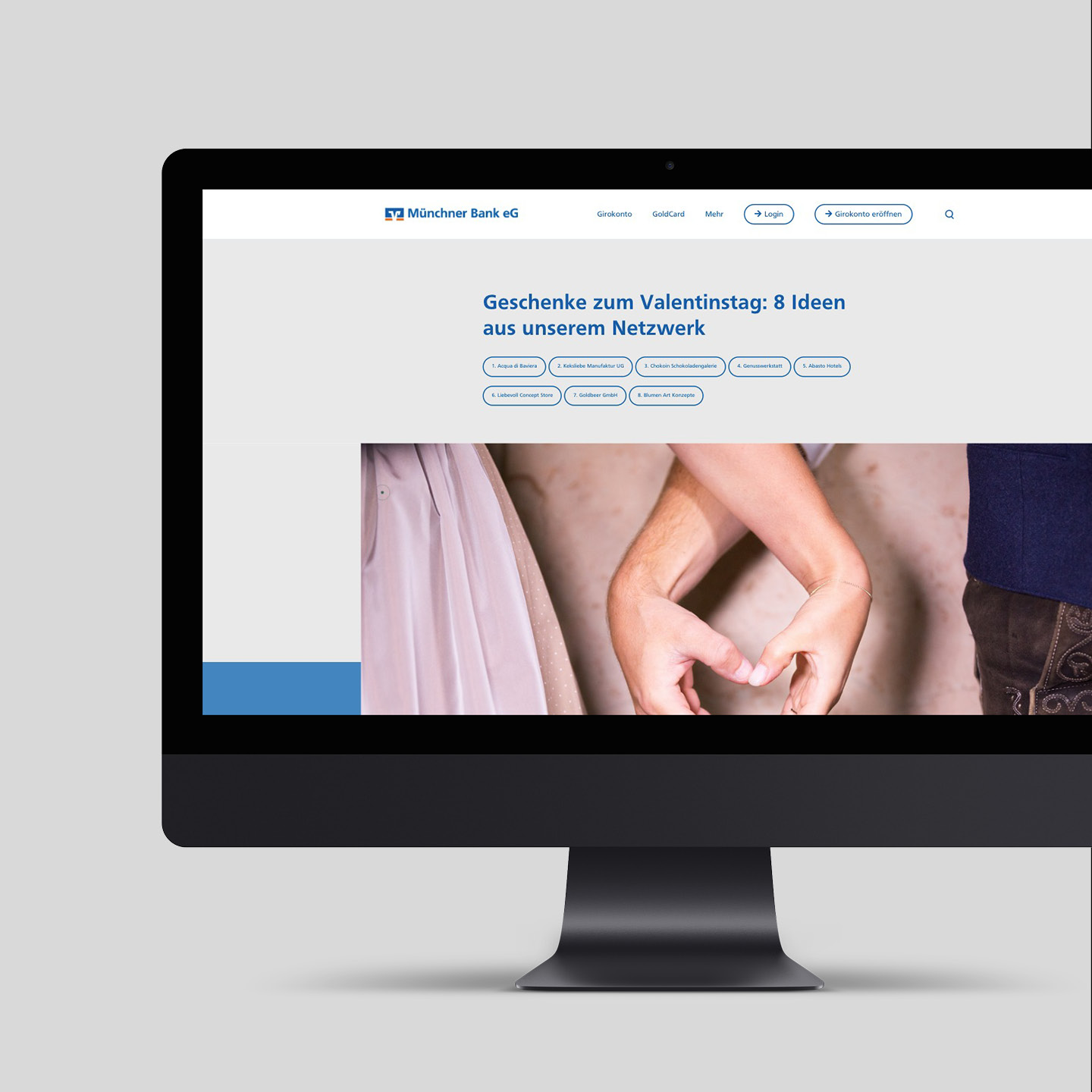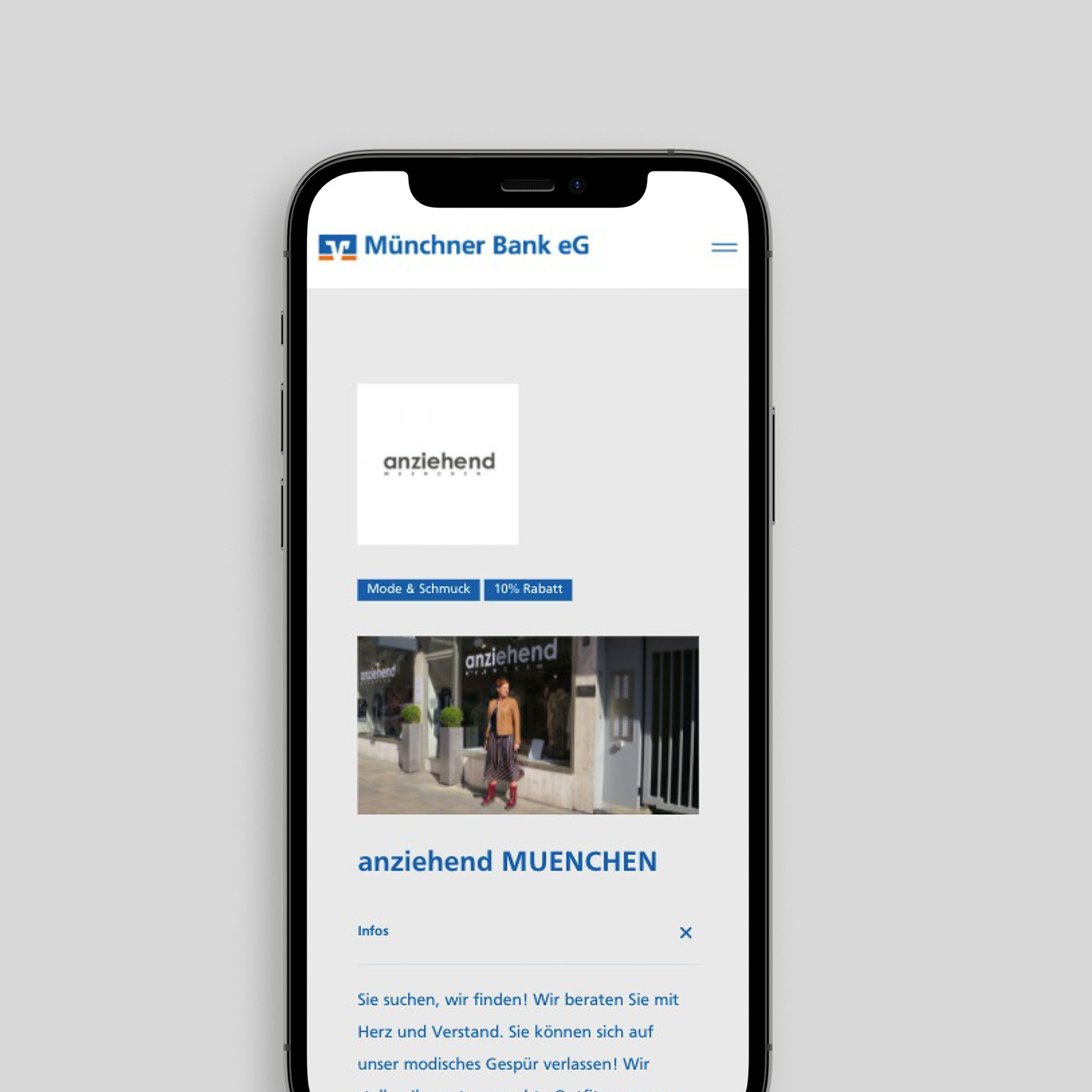 1. Development of a blog to position the bank as a financial expert. 2. Digitization of the advantage world of the bank.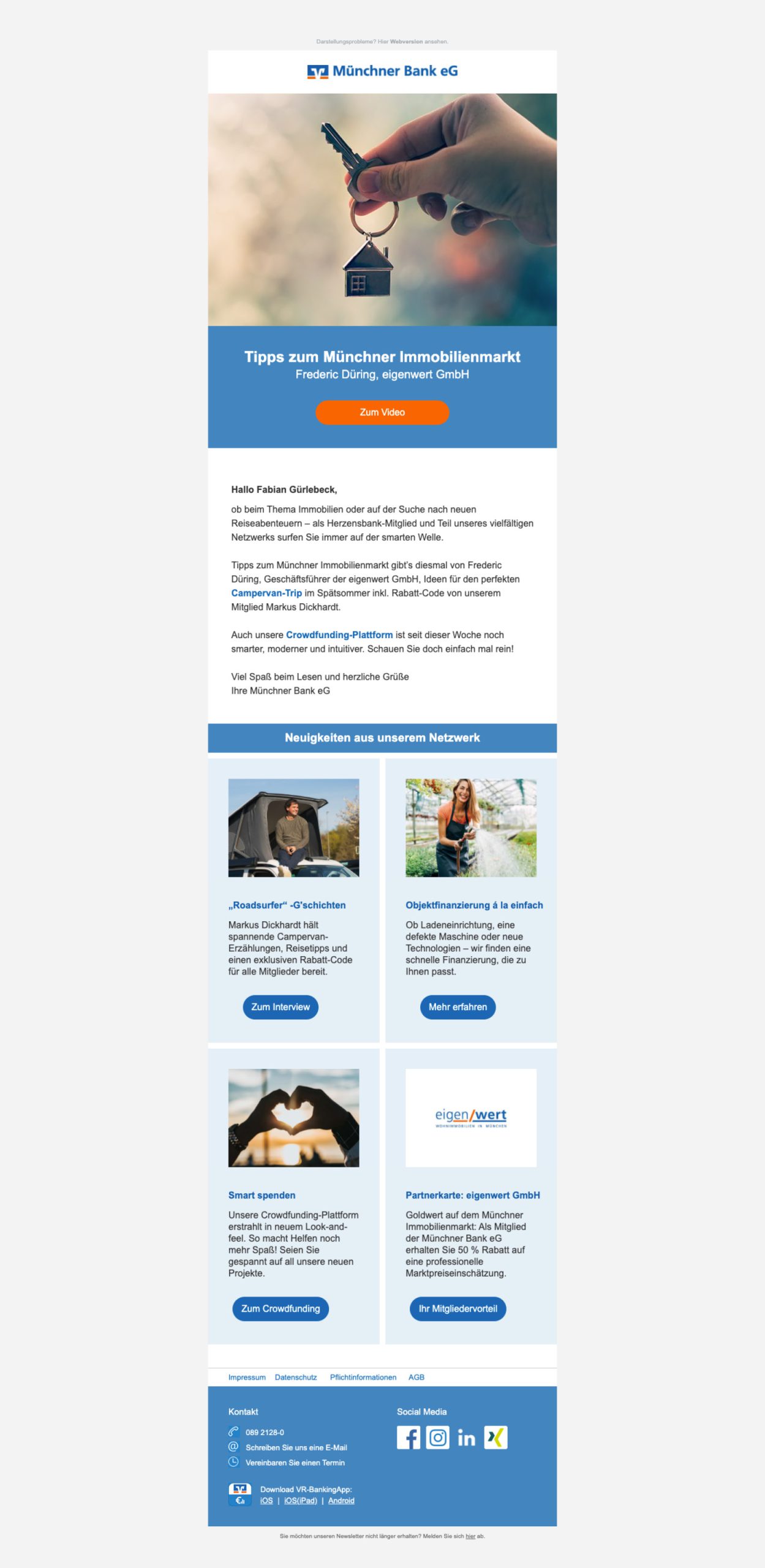 Development of a newsletter for existing customers, which is sent out once a month.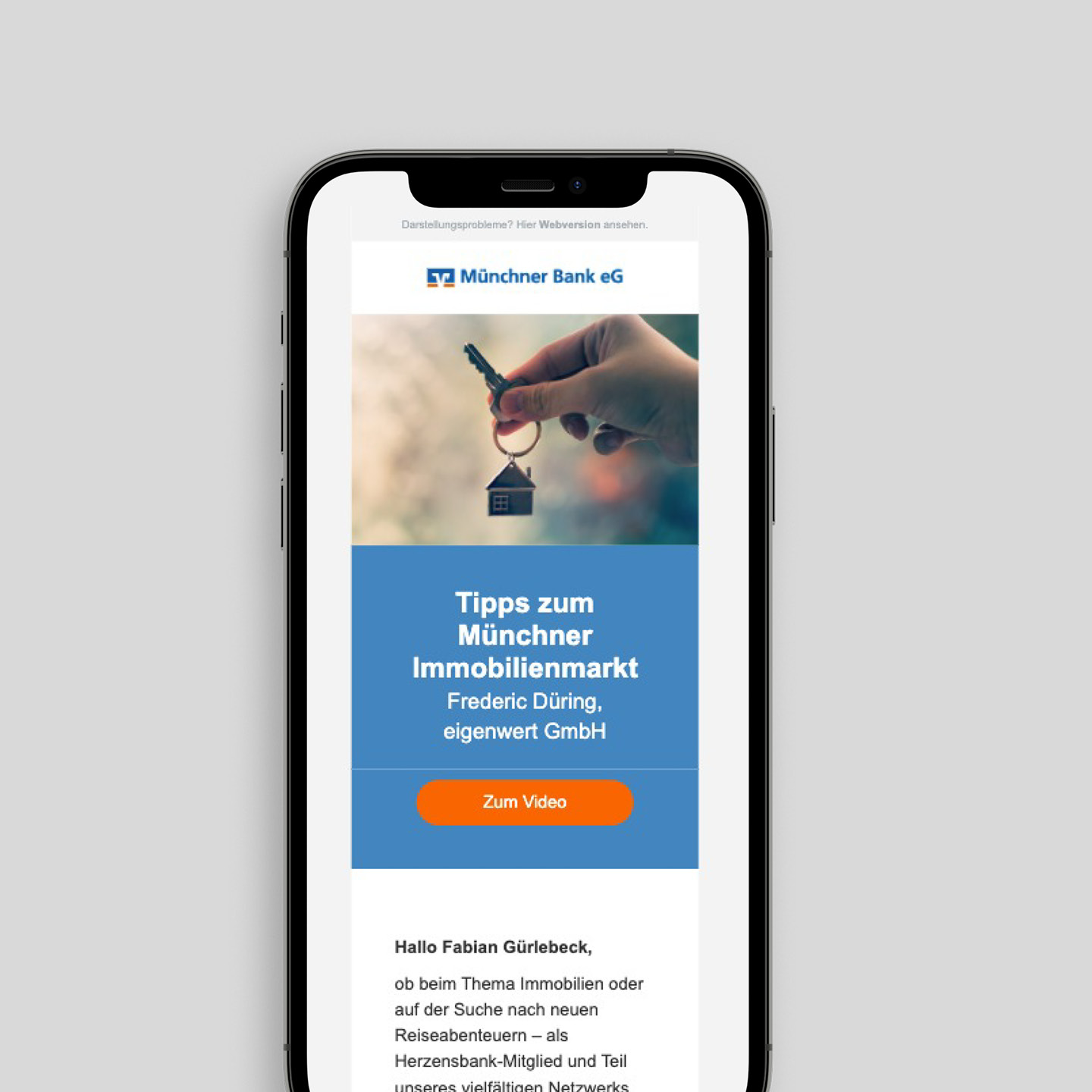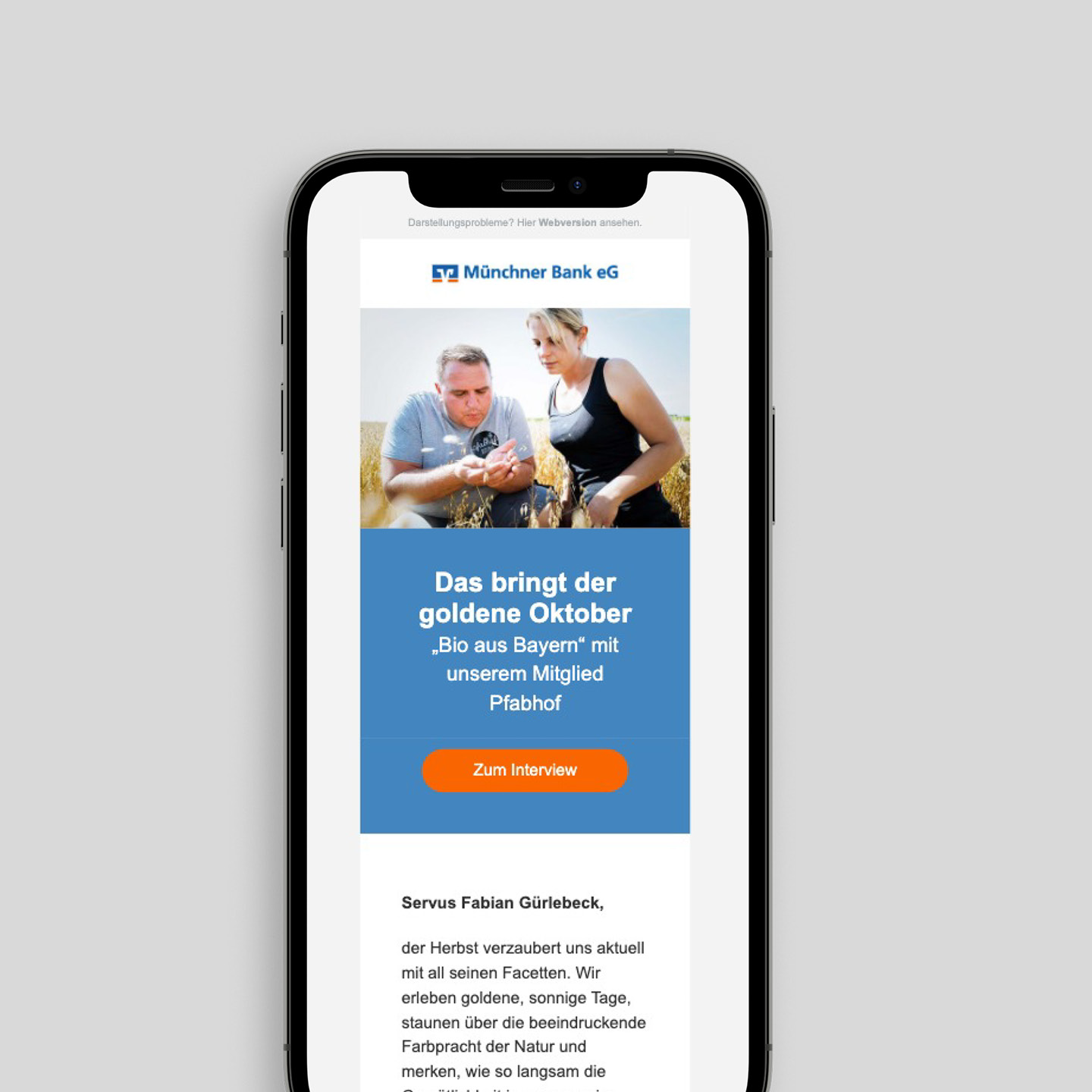 Newsletter Design: first screen mobile.